Jose Mourinho says that Manchester United are not focusing on the Premier League games anymore, as they want to win the Europa League.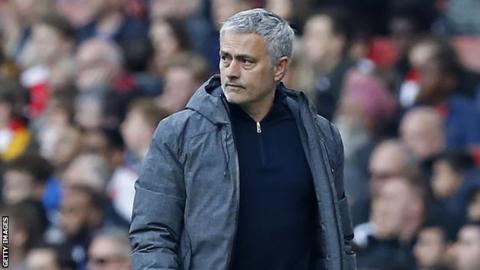 The club have qualified for the Europa League final after beating Celta de Vigo 2-1 on aggregate. Victory in this competition represents the only opportunity for United to qualify for the Champions League group stages next season. Losses against Arsenal and Tottenham mean that they will not be able to finish in the top four irrespective of the results in the remaining two matches. United suffered a 2-1 defeat at White Hart Lane on Sunday.
Jose Mourinho defended his team by saying that the club's concentration has shifted from the premier league to the European competition largely due to the lack of players. A number of injury problems has meant that United's squad is reduced to just 15 top players.