Erik ten Hag, the manager of Manchester United, has expressed his desire for Jadon Sancho to issue an apology regarding a recent social media post. In this post, Sancho asserted that he had been "made a scapegoat for a long time." However, before the talented winger can make a return to the Manchester United first team, ten Hag insists on the need for this apology.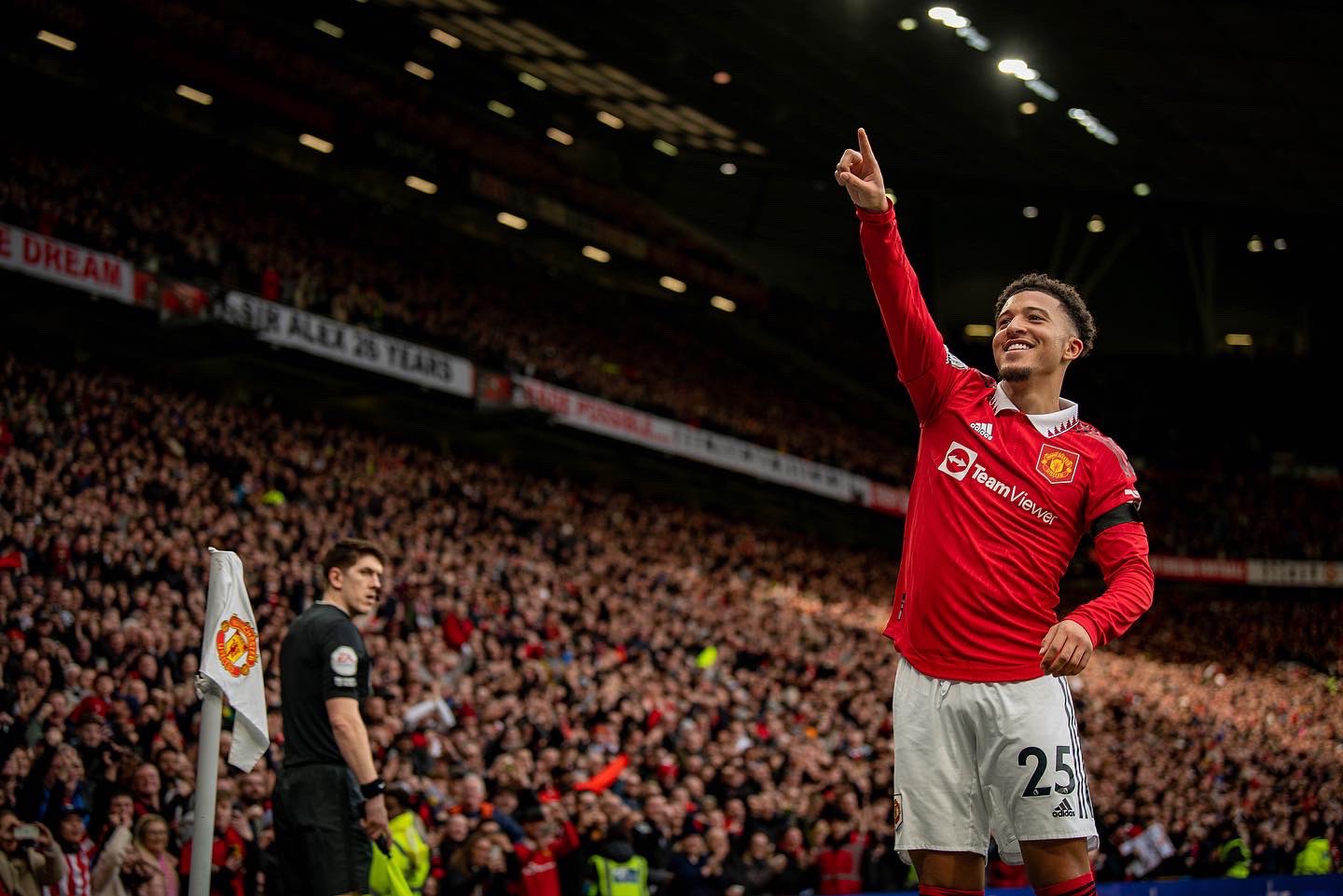 The situation surrounding Sancho took a significant turn when United announced on Thursday that he is presently undergoing a "personal training program." This measure has been implemented as a response to what the club refers to as a "squad discipline issue".
Erik ten Hag, the unwavering manager of Manchester United, stands resolute in his stance and will not yield in the face of a challenge to his authority. He firmly insists that Jadon Sancho issue an apology, directed not only at him but also at the entire club. Failure to comply with this request will result in Sancho's exclusion from participation under the manager's leadership at United.
Ten Hag makes it abundantly clear that he welcomes private discussions with his players concerning his decisions. However, he categorically forbids any public criticism or venting of frustrations aimed at him or the club. Such matters, in his view, should be resolved within the confines of privacy and respect for the team's unity and discipline.
Sancho, resolute in his stance, has thus far declined to comply with Ten Hag's request for an apology. He maintains the belief that he had every right to address the criticism that was publicly aired and seemingly cast doubts on his professionalism. In his view, responding to such criticism was a matter of upholding his professional integrity.
Sources closely connected to Sancho assert that he has been subjected to what they perceive as unjust treatment. They highlight what they view as irregular enforcement of the club's rules, alleging that certain squad members have received preferential treatment.