Jose Mourinho has admitted that he is worried that the club's home form may end up costing the club a place in the top four of the Premier League.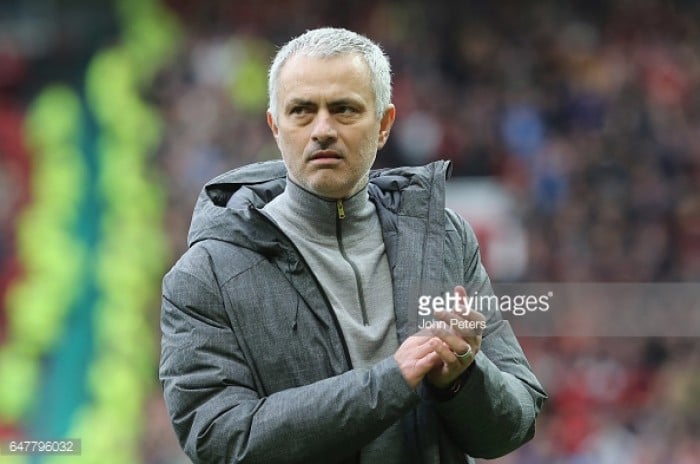 The Portuguese manager was speaking after the club's 1-1 draw with Bournemouth during the weekend. It was the seventh draw for United in 14 games at Old Trafford this season. United have traditionally dominated the opposition with it comes to games at Old Trafford. Yet, they have been able to score less than 1.5 goals per game in the home matches. They have conceded almost one goal per game in these games.
More worrying is the fact that United have dropped these points against teams that they have been expected to win. Away form has been substantially better with the club drawing only three in the 12 matches. Despite an unbeaten run that stretches to 17 games, United still find themselves outside the top four. The competition for the Champions League places is as intense as ever, but the weekend witnessed three teams gain a significant advantage – Liverpool, Tottenham, and Manchester City.
United are three points behind Liverpool, while they have also have to overtake Arsenal in order to go closer towards the top four. Incredibly, United have been stationed in the sixth place for several months now.
It is the first time Mourinho has admitted concerns about a top four finish."If you look at the points we lost at home – I don't speak about the Man City match – all the other matches we drew.If you accumulate these points, you are talking about 10 or 12 and with these points we are not just speaking about the top four, we would be speaking about the top two or top one.We lost too many points at home and obviously cost us our position," said Mourinho.