Chile international Alexis Sanchez has said that Manchester United are the biggest club in England, and he has joined them in order to win everything. The 29-year-old signed for the Red Devils from Arsenal last month in a straight exchange deal involving Henrikh Mkhitaryan.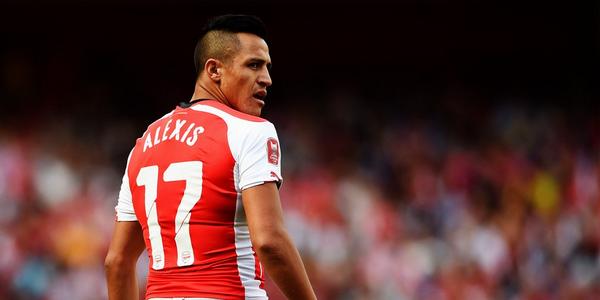 Speaking in Sky Sports exclusive with Thierry Henry, the attacker revealed his ambition to win trophies which lured him to the red side of Manchester, he said: "I think that Manchester United, since I was young – and I'm not just saying this because I'm here, I'm an honest guy and I never lie – I think it's the biggest club in England.
"That's what I think. There are lots of big clubs, and having played for Arsenal, they are also one of them. It's a huge club and I was there. "But coming here, looking at the badge, I think United have to win everything because it's such a big club. The club crest says it all." United's rivals Manchester City are the favorites to potentially winning an unprecedented quartet this season, but Sanchez believes the Red Devils will revive their glory days sooner rather than later with the club possessing quality players through the ranks.
Sanchez has made a good impression in his first three matches for United, contributing a goal and an assist, and he will be aiming to play a key role in the club's FA Cup campaign with the competition being the most realistic option for silverware this term.
United have been reckoned by some as the dark horses for this season's Champions League, but their chances of going all the way may depend on the luck of the draw with Barcelona, Paris Saint-Germain and Real Madrid among the main contenders for the European crown. Manchester United faces Sevilla in the first-leg of the Champions League round of 16 this month.