After a humiliating defeat from Manchester united the RB Leipzig boss Julian Nagelsmann is only blaming his players. The Bundesliga giants have their first defeat in the 2020/21 season of Champions League which was quite shocking for the coach. According to him the hat-trick of Marcus Rashford knocked them out of the match and nothing was left to do in front of Rashford to stop him. The group H match of Champions league was scheduled for 29th October at the ground of Old Trafford.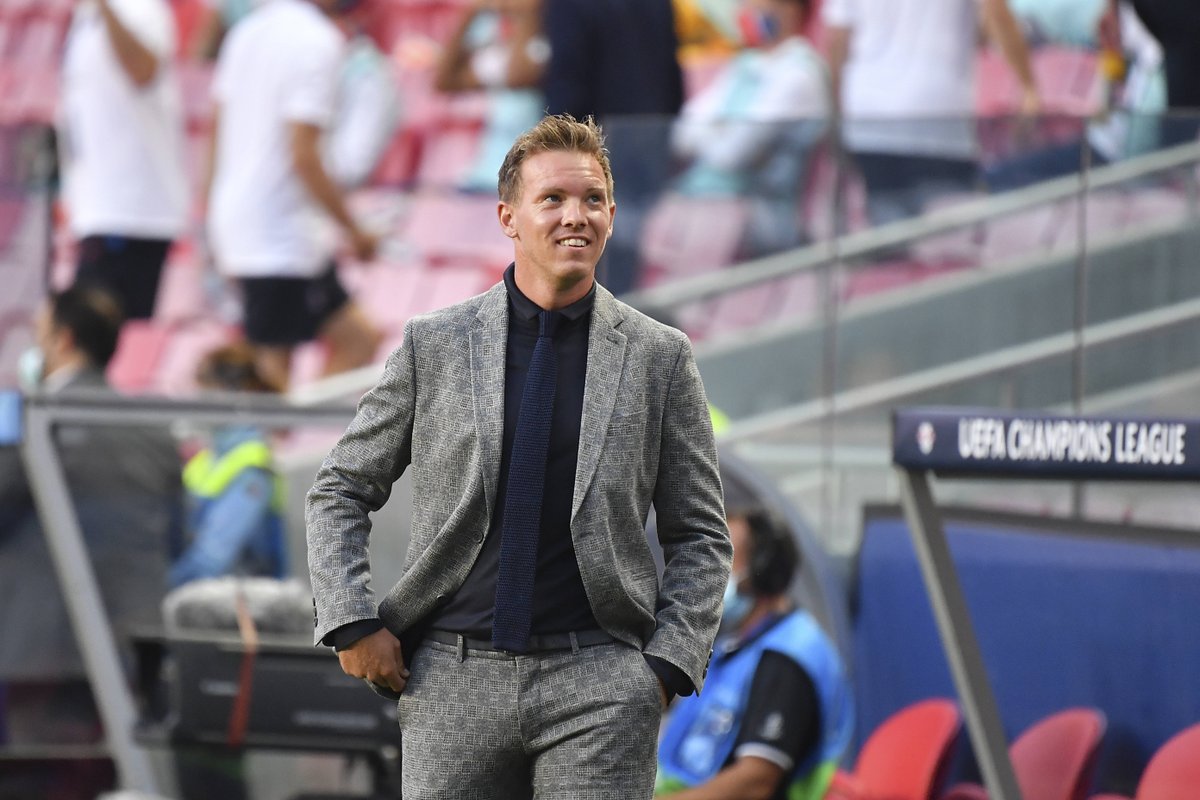 The home team utilized all the facilities and earned an easy looking victory against the so far undefeated side of the Champions League 2020/21. After this defeat, the Bundesliga giants will have to host Paris Saint-Germain on the 5th of November 2020 to whom they lost their Semi-final of the 2019/20 season in Lisbon with a result of 3-0. Now it was their chance to have revenge for the defeat but this humiliating defeat against Manchester United has somehow dismantled Germans.
The RB Leipzig boss Julian Nagelsmann wants his players to forget the humiliation but learn from the defeat. They have to repair those areas where their opponent gets into their box and scores the goals. According to the coach, the physicality of the players of Manchester United left them behind with a long margin. But they also have time to make up their faults to play the next matches as per their reputation. They are in search of some positive points from the match as they were only down by one goal. But the humiliation started after they get to the pitch in the second half. The defensive line of RB Leipzig could have stopped the first goal according to their coach and then the result would have been something different.