The wait for new Manchester United defender Raphael Varane to be unveiled as. Red Devil has finally been over after the player walked onto the Old Trafford pitch to greet the 75,000 fans that were in attendance on Saturday afternoon before the game between the Red Devils and Leeds United kicked off. United fans had been waiting and had even lost their patience as they kept asking the club when their newest player would be unveiled. However, after he was unveiled to the Old Trafford faithful just before lunch kick-off on Saturday, tensions have now cooled off and the fact that he is now finally a Manchester United player has cooled the impatience of the fans.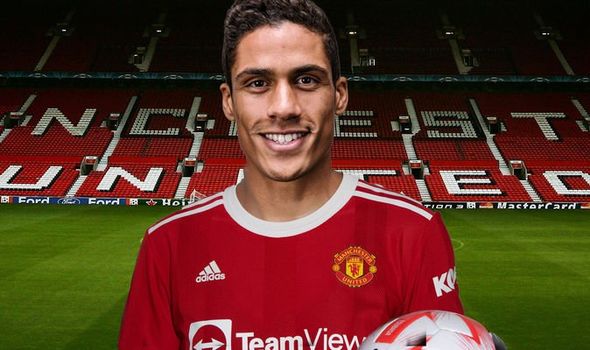 After it was confirmed that United and Real Madrid had reached a gentleman's agreement for the transfer of the defender to the English Premier League giants, there were a couple of factors that caused a delay in the player getting unveiled. The factors include the fact that he had to first go into quarantine after traveling to England and secondly he encountered passport issues that also needed to be resolved as soon as possible before any further arrangement could be made.
The delay in solving his passport issues meant that he would not be registered on time to feature in the Leeds United game but after already making his transfer official now, he has already been registered as a new Manchester United player in the Premier League and could also make his debut against Southampton this Sunday. It is United's second match of the season and they will want to get a very strong result as long as they want to get serious about keeping their hopes of winning the English Premier League title this season alive.