Jose Mourinho has taken Manchester United from securing the 6th spot in his debut season at the helm (and getting that all important Champion's League spot in what was an underwhelming campaign for the Portuguese coach) to being genuine title contenders. Even though the English Premier League appeared to be very far away from Mourinho, he still managed to lift the EFL Cup, FA Community Shield and the UEFA Europa League in 2016-17.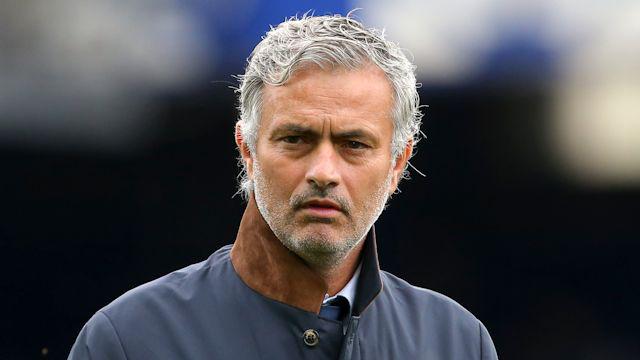 In a season that is generally considered to be forgettable at least in the standards of Jose Mourinho, the Portuguese coach was still able to add numerous pieces of silverware to his collection and significantly helped in getting Manchester United back to their former elite status that they have been attempting to do for the past years.
In 2017-18, Manchester United have clearly been performing better and have now positioned themselves in the 2nd spot with 23 points after 10 league matches. They are second favourites on online-betting.org to win the title, behind just Manchester City.
The 54 year old Portuguese tactician was even able to set a new club record with Manchester United after extending their unbeaten home run to 38 games. This record-breaking achievement was accomplished on October 31 of 2017, after the English outfit overcame Benfica in the UEFA Champions League group stages match in Old Trafford. Ever since Mourinho took the helm of Manchester United back on 2016, they have only lost 1 match in Old Trafford counting all of the competitions played, which is extremely impressive.
However, in spite of all the silverware Jose Mourinho has brought back to Old Trafford and even with this recent record-setting accomplishment, it does not appear that the supporters of Manchester United particularly agree with many of the tactical decisions that Mourinho has recently made and have been making their voices be heard with consistent booing in matches.
One of the things that has caused a division among the fans of Manchester United and Jose Mourinho has to do with Romelu Lukaku and Marcus Rashford. It seems like the supporters of the English club are backing Rashford and they it be heard after shouting and booing Jose Mourinho for his decision to remove him from the pitch at the 70th minute.
When it comes to backing up Romelu Lukaku, it's an entirely different thing as the fanbase of Manchester United do not appear to be so supportive of the Belgium attacker but Jose Mourinho has consistently been defending him. "I would like the supporters to explain to me why they don't support Lukaku so much because he gives everything. I think it is not fair when scoring the goal or not scoring the goal makes the whole difference. I don't think it is fair at all. So I'm a bit disappointed, but not with him. With him, I'm very pleased." Manchester United's Jose Mourinho said.
In recent times, there was even a meeting rumored to be had involving the Manchester United Supporters Trust and Jose Mourinho with the main subject of discussion being the atmosphere at Old Trafford. "There are differing views amongst supporters on precisely how to interpret the manager's comments. However it's probably fair to say there is a universal desire within the stadium to see atmosphere improved just as there is at other Premier League clubs. There are a number of factors that have contributed to atmosphere decline over the decades, some of which could be addressed with better co-operation between clubs and supporters" The Manchester United Supporters Trust released as a statement.
It will be interesting to see whether the fans back their boss if he manages to lead them to the top of the table.