Sky Sports pundit Carlton Cole does not feel Marko Arnautovic would actively seek a move away from West Ham United when the transfer window reopens in a couple of months' time. The Austria international has been a favourite among the Hammers' faithful after making genuine progress over the past 18 months but his future has been called into question after the recent comments by his representative.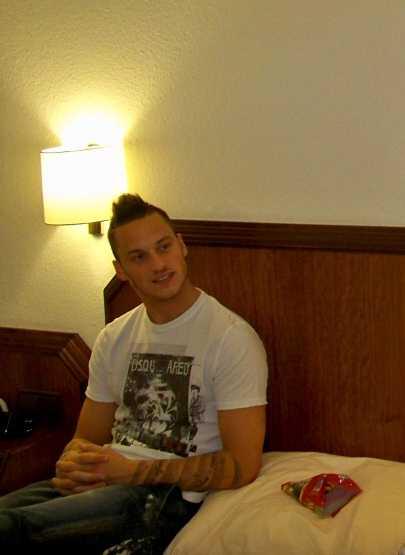 Moreover, Manchester United have been fancied to acquire his signature in recent weeks but Cole does not believe the forward would pursue a winter departure from the east London outfit, he told Sky Sports: "Do you know what, he's happy at this club. I don't think he's looking actively to go and leave. He's loved here. I don't see any reason why he should be leaving the club. Everyone knows what he's capable of here and I think we'll see him stay."
Adding to the same,
Cole suggested that the Hammers would face a major loss, should he part ways with the club,
though they have managed to find solutions in the past and would continue to do so, he further told: "If he does go, it will be a great loss to West Ham, but we always find a way to carry on. We always do. I don't want him to leave.
I don't think the
club will let him leave, because he's our main player."
Arnautovic's agent and brother has already highlighted that a big-club move could be on the cards during the New Year but the Hammers are expected to do their best to sway away any potential interest. The Hammers are currently deemed to value Arnautovic around the £50m mark and such a sum could put off United from making an offer, given the board are reluctant to spend big sums on players, who are approaching their 30s and have low resale value.